Juri for 3rd edition – 2021
This year's jury is composed of 19 professionals, distributed in the 6 categories of the festival. There will also be the public award and the Fernando Costa / Cinemate award for the best Portuguese short film.
And the Juri is: Tony Costa (DoP), Paulo Ferreira (Actor's director), Paula Luiz (Actress), Orlando Franco (Photographer), Marta Fernandes (Actress), Luís Nogueira (Teacher at UBI), Jorge Carvalho (Vídeo editor), João Antero (Alentejo e Ribatejo Film Commission), João Gargaté (Animation Film Director), Francisco Dias (Centro de Portugal Film Commissioner), Filipe Luz (Teacher at U. Lusófona), Fernando Completo (Teacher at ESHTE), Carlos Sargedas (Director), Aurélio Vasques (DoP), Andreia Santos (DoP)
The well-known managers of social networks, Cátia Guerra and Ana Rita Cunha, joined the Executive Committee of the festival's organization. Another step towards the affirmation of the 3in1 Film Fest, Almeirim, on the circuit of short film festivals in Portugal and around the world.
On the first day of submissions, we registered 27 submissions. 4 on very short films, 12 fictional shorts, 2 documentaries, 3 animations and 5 shorts from schools.
They are mostly Portuguese films but also from Brazil, USA, Germany, Hungary and Greece.
Until the 5th of July, submissions are free.
New Logo for 3rd edition – 2021
The logo is the same, but we changed the color. This year is green, the color of hope, the color for greenshooting and the cure color.
The list of winners:
Documentário:
Melhor Documentário – 18, de Rui Esperança
Menção Honrosa – Ansiosos Pouco Anónimos, de Paula Soares
Menção Honrosa : Goa a Piece of Peace, de António Aleixo
Muito Curtas Ficção:
Melhor Muito Curtas – Mata, de Fábio Rebelo
Menção Honrosa – Virtual Limbo, de joão Elias
Menção Honrosa – Nothing Can Stop Us From Loving, de Yang Ge
Animação:
Melhor Animação – O Peculiar Crime do Estranho Sr. Jacinto, de Bruno Caetano
Menção Honrosa – Setembro, de Ricardo Mata
Menção Honrosa – Assim mas Sem Ser Assim, de Pedro Brito
Curtas Ficção:
Melhor Curta Ficção – Noite Perpétua, de Pedro Peralta
Menção Honrosa – Para Cá do Marão, de José Mazeda
Menção Honrosa – The Robers Losers, de Andrei Bulatov
Prémio do Director:
Virtual Limbo, de João Elias
Mellhor Filme Português:
Mata, de Fábio Rebelo
Take a look in the new program. On Friday, 27th November, at Cine -Teatro de Almeirim, it will take place the award ceremony, begining at 7:00 p.m., with the presentation of Sara Norte. This ceremony will be transmited by streaming on the Festival Facebook page.
Cinemate apoia o festival
Cinemate is today the only producer in the Portuguese market that produces and owns its own equipment. Cinemate supports the 3in 1 Film Fest with the award of a prize for the best Portuguese film at the festival.
Cineguia suports the festival
The guide for film and television professionals – Cineguia, is the exclusive directory for freelance professionals and companies in the Portuguese audiovisual sector. Cinema, Advertising and Television. Cineguia supports the 3in1 Film Fest.
Carpintaria de Oeiras at the festival
A Carpintaria de Oeiras apoia o festival em Almeirim. A Carpintaria de Oeiras dedica-se ao fabrico de roupeiros e cozinhas de qualidade.
The Carpintaria de Oeiras supports the festival in Almeirim. Carpintaria de Oeiras is dedicated to the manufacture of quality wardrobes and kitchens.
Vera Barata suports the festival
Vera Barata, especialista em Osteopatia Pediátrica apoia o festival. A médica Vera Barata acredita no sucesso do festival e quis aliar-se ao nosso sucesso.
Vera Barata, specialist in Pediatric Osteopathy supports the festival. The doctor Vera Barata believes in the success of the festival and wanted to join our success.
Once again, Hit Management is our partner, allowing us to count on actress Sara Norte and actor Francisco Sousa as presenters of the festival at the awards ceremony.
MovAlmeirim, Commercial and Business Association of Almeirim, joins the festival as a partner, believing in the success and projection that it can bring to the municipality of Almeirim.
Eden supports the festival
Water Eden Springs, European leaders in Water and Coffee solutions, supports the festival in this 2nd edition. Water is the essential element of our lives and its quality comes from the spring of Sobreiros, in Lamarosa.
Novo Principe supports the Festival
Hotel Novo Principe, in Almeirim, supports the 3in1 Film Fest festival, offering participants and competitors a 10% discount.
Almeirinense is a Media Partner
Almeirinense ", an independent newspaper focusing on
local and regional information, betting on the quality of information in the paper, online and social networks, supports the festival as a Media Partner.
RCA Ribatejo supports the festival
RCA – Rádio Comercial de Almeirim, based in Almeirim, invests in its informative and entertainment program, supporting this festival this year.
This year we had 147 films registered, of which 139 were selected and distributed in the 5 categories: Animation: 15 films; Documentaries: 31; Very short: 16; Making Ofs: 2; Fiction: 83. The films come from 11 countries, and this year the country with the most films was the Russian Federation with 37 films.
Thanks to the excellent and very professional work of evaluating and classifying the films by the members of the jury. They went 15 professionals from different sectors of audiovisual.
Protocol with the Almeirim County
The City Council of Almeirim and the Alentejo and Ribatejo Film Commission agreed to hold the 3in1 Film festival for this second year of 2020. which we hope may be held, despite Covid-19.
The Lusófona University of Humanities and Technologies joins the 3in1 Film Fest. The role of the academy lends value to this initiative, reinforcing the role of the decentralization of culture.
DRCultura supports the festival
The Direcção Regional of Culture of Alentejo, as in the previous year, supports the 3in1 Film Fest festival, encouraging cinematographic culture in the region.
ERTurismo supports the festival
The Regional Tourism Entity again supports the festival by placing itself alongside this initiative that seeks to attract film professionals from all over the world to film in our region.
The "3in1 Film Fest" is a international film festival dedicated to short, very short and making of's, in Almeirim, Portugal, that will take place on 26th, 27th and 28th November 2021, at Cine-Teatro de Almeirim.
Almeirim is 10 km from the district capital, Santarém and 70 kms from Lisbon.
This third year, there are 6 competition categories: short fiction, short
documentary, very short fiction, animation film, making of's and school films.
We are the first festival of Making Of's in Portugal.
This year a new panel of judges will evaluate the films in competition.
There will be a thematic workshop and some new cultural activities.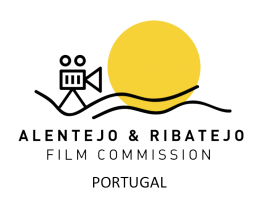 The 3in1 Film Fest is an initiative and organization of Alentejo and Ribatejo Film Commission and it have João Antero (Film Commissioner) as organizer.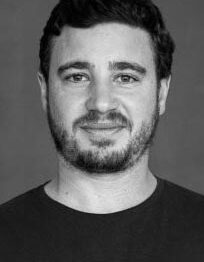 Bernardo Antero is the director of the festival. He is director, film teacher and third time director of this festival.
Ana Paula Amendoeira – Directora Regional da Cultura do Alentejo (Presidente)
Vitor Silva – President of Entidade Regional de Turismo do Alentejo
Pedro Ribeiro – President of the Comunidade Intermunicipal Lezíria do Tejo
Mayor of Almeirim City
Eurico Henriques – City ​​Councilor of Almeirim County
Paulo Trancoso – President of the Portuguese Cinema Academy
Manuel José Damásio – Administractor of Universidade Lusófona de Humanidades e Tecnologias
Jorge Paixão da Costa – Director,
Pedro Lufinha – Director Geral Quinta da Alorna
Jacques Mer – President of Algarve Film Commission
Francisco Dias – President of Centro de Portugal Film Commission
Carlos Sargedas – President of Arrábida Film Commission
The selection committee will select the films submitted to ensure the quality of the festival, according to technical, artistic and content criteria. Movie submissions do not discriminate themes, genres, ethnicities, religions. The commission includes 3 audiovisual professionals.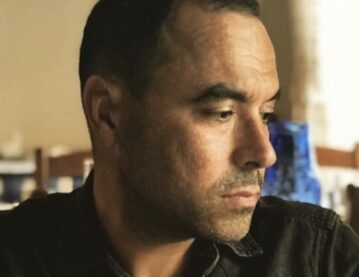 Vive e trabalha em Lisboa.
Licenciado em Artes Plásticas pela ESAD-Caldas da Rainha, frequentou o programa Erasmus na
Faculdade Belas Artes de Salamanca, Pós-graduação em Teorias da Arte na Faculdade de Belas Artes de Lisboa e é atualmente doutorando em Artes dos Media na Universidade lusófona.
Tem uma atividade plural no campo das artes visuais, como artista visual, projetos de curadoria, professor e mediador cultural. Leciona no curso de fotografia da Universidade Lusófona e na ETIC) .
Tem apresentado com regularidade o seu trabalho desde inícios dos anos 2000, destacando-se: "The Eyes Are Not Here"- Galeria Trem, Faro 2020; "WAIT" – artista e curador da exposição no Museu Coleção Berardo, 2019; "Dans le Role", Museu São João de Deus, Telhal 2017; "Passado Contínuo – Residentes em Transito", Alvito, 2016 – "Caixa- Considerações sobre o lugar, André Banha e Orlando Franco, Convento de Cristo, Tomar 2015"; "OBSERVATÓRIO DA ESPERA, DA LUZ E DO TEMPO #2 – André Banha e Orlando
Franco – Trienal no Alentejo "Land Arte Cascais 2013", "O Peso e a Ideia" – Plataforma Revólver, lisboa 2012 "Matriz Caldas – Museu do Hospital Termal, Caldas da Rainha 2011.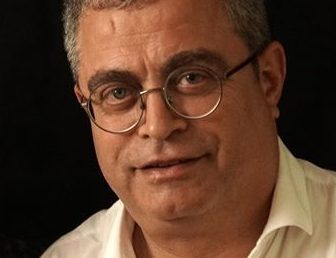 Francisco Dias is an Adjunct Professor of Tourism at the Polytechnic of Leiria, researcher at CITUR and coordinator of the Nucleus of Research in Tourist Destinations (NID). He holds a PhD in Tourism Sciences from the University of Perpignan – France (2006) and a Master's degree in Social Psychology from the University of Porto (1997).
His professional curriculum is vast and multifaceted. He founded the scientific journal EJTHR, of which he was director (2010-2015). He founded the EATSA – Euro-Asia Tourism Studies Association, having been its president in the first term (2015-2018), and is currently the vice president for Europe. As a tourism researcher, he has carried out studies that cover a wide range of topics, from the tourist imagination to the management of destination brands. He is also coordinator of two important R&D projects, namely: Sustainable Tourism Observatory of the Center of Portugal; Monitoring the value of global tourist destination brands. He is also vice-president of the Center of Portugal Film Commission, having participated in its foundation. He is the general director of the ART & TUR – International Tourism Film Festival.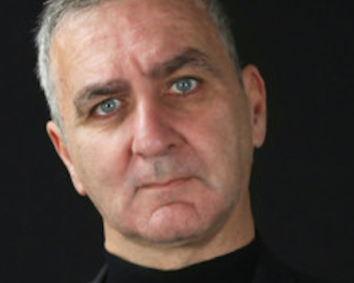 Carlos Sargedas was born in Sesimbra, into a family linked to the arts, where his ancestors were people of some importance in Opera, Music, Cinema, Radio and Theater and Television. Carlos Sargedas, started at the age of 8 in cinema and later also excelled in Portuguese radio.
Also went through the stages, but quickly went backstage where he was a rule, stage manager, point and lighting assistant. He worked in several theaters
alongside some of the great names of Portuguese theater and with them he learned a lot about stage art on stage and behind the scenes.
He was in the technical area, where he finished his activity at the Teatro Maria Matos, where he took his first steps in photography.
More than 38 years of activity linked to the production of photography and video. Producer, director, director of documentaries and with a little work around the world.
Carlos Sargedas is the Presidente of Arrábida Film Commission and the director of the Finisterra Festival.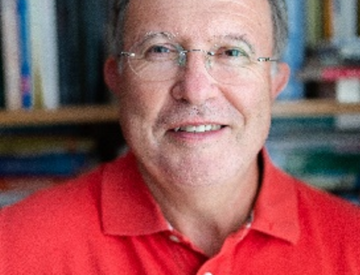 Fernando Manuel Cerqueira Completo é
Professor-Adjunto na Escola Superior de Hotelaria e Turismo do Estoril (ESHTE).
Tem como área de ensino e investigação, o Planeamento Turístico e o Turismo Cultural – (smart cities, turismo criativo, programação e gestão
cultural, culturas urbanas e modelos colaborativos). Doutorando no Instituto de Geografia e Ordenamento do Território da Universidade de Lisboa. Com Formação Superior em Sociologia do Território, pelo ISCTE e em Serviço Social pelo ISSSL.
Enquanto investigador tem participado em múltiplos projetos de consultoria, investigação, planeamento e desenvolvimento turístico e territorial em Portugal, Brasil, Moçambique, Angola e Cabo Verde.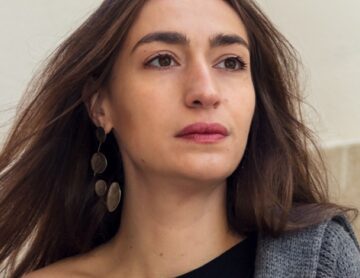 Andreia Saraiva Santos é Diretora de Fotografia de Cinema e Realizadora de Conteúdos Audiovisuais. É formada em Cinema pela ESTC, com especialização nas áreas de Imagem e Realização. O seu 3º ano de curso foi realizado na FAMU, Prague Film School. Da sua experiência profissional constam, entre outros: curtas-metragens, estreadas e premiadas em festivais,
destacando-se Berlinale, Los Angeles Movies Awards, MIFF Awards e Ovarvídeo; filmes
de campanhas institucionais e publicitárias para entidades como Direção Geral da Saúde, Vodafone ou Intimissimi e cinco longas-metragens, algumas com estreia NOS. Coordenou, durante vários anos o departamento de imagem de uma produtora audiovisual. Em televisão, trabalhou com canais nacionais e internacionais,
como a RTP, TV Cultura e SBT. Em 2018 é convidada a lecionar, exercendo docência em disciplinas como Cinematografia e Realização, em Cursos de Cinema e de Produção de Conteúdos Audiovisuais. Em abril de 2021 é convidada
a encabeçar o Comité da Educação, da Associação de Imagem Portuguesa, AIP.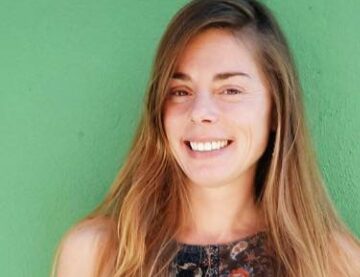 Actriz de Teatro e Televisão, integra o elenco de diversas peças teatrais, telenovelas (TVI, SIC
e RTP), filmes e publicidades.  É Formadora de Iniciação à Prática Teatral e desenvolve vários cursos de Técnicas de Expressão, Comunicação e Inteligência Emocional em Faculdades, Empresas, Institutos e Auditórios de onde resultam espectáculos originais de sua autoria e encenação.  Especialista Convidada do Instituto CRIAP em Expressão das Emoções. Formadora de Teatro no Âmbito Cultural do El Corte Inglês e no Auditório Carlos Paredes. Formadora de Teatro no GD e Cultural do Banco de Portugal.
Formadora de Expressão das Emoções no ISPA. Autora dos livros técnicos "Manual
de Exercícios Criativos e Teatrais" (ShowTime Books), "Teatro das Emoções" (ISPA Centro de Edições), "Teatro da Essência – 100 Exercícios Práticos" (GDC Banco de Portugal), "Dinâmicas de Grupo – 100 Exercícios de Teatro para Adultos
e Crianças" (Chiado Editora), do romance "O Jogo da Glória" (Chiado Editora) e, do livro infanto-juvenil "Alice e o Povo Erdyan" (Flamingo Edições).
www.paulaluiz.com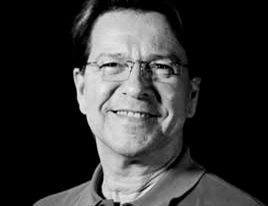 Paulo Ferreira, Ator, encenador, Autor, Diretor de Atores em Televisão, Diretor de
Casting. Ingressou no curso de teatro da Comuna – Teatro de Pesquisa em 1980 (1980-1983), tendo
permanecido na companhia até ao início da década de 90, onde entrou em inúmeros
espectáculos como ator e assistente de encenação de João Mota. Colaborou ainda com a Companhia de teatro Mário Viegas, Cassefaz produções, entre outras, enquanto ator, encenador e autor, tendo levado à cena mais de uma dúzia de
espectáculos, entre os quais "A noite e depois da noite, o quê?" de José Saramago e Jaime Rocha. Em 2000 é convidado pela NBP Produções, actualmente Plural Entertainment, a fazer
a direcção de actores e a criar de raiz o Departamento de Casting da Produtora,
onde trabalhou até 2020, como Coordenador do Departamento de Elencos. Na televisão e cinema participou ainda em inúmeros projectos como ator ("Happy End" de Luís Filipe Costa, "O Luto de Electra" de Artur Ramos, entre outros) e autor, como por exemplo do telefilme "A mãe do meu filho" realizado por Artur Ribeiro. Em 2016 fundou a AMA – Academia Mundo das Artes em parceria com a atriz Iolanda Laranjeiro e José Pedro Ribeiro, uma escola de formação de atores para televisão e cinema, onde exerce as funções de Director, Director pedagógico e professor.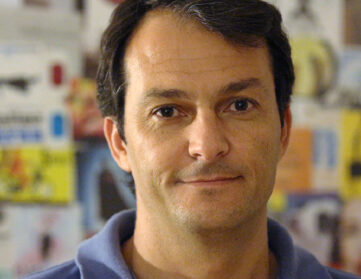 Filipe Costa Luz coordinates Videogames Ba and is vice-chair of Communication Design Ba at University Lusófona de Humanidades e Tecnologias. He lectures digital post-production for film, television, games and animation and also does research activities in projects of communication science, Design and arts. His work at Hei-Lab (Digital Human-Environment Interaction Lab) and MovLab (Laboratory of Interactions and Interfaces), where he integrates technologies such as Motion Capture,
Animation, VR or Stereoscopic Photography, it's an example of the cross-media projects that evolve him in academic or professional work for the entertainment, design or communication area.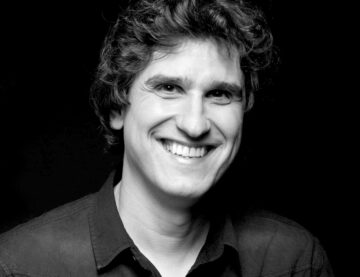 Jorge Carvalho has been a Video Editor for 21 years, responsible for editing dozens of television programs and documentaries, many of them linked to the musical area, such as "Carlos do Carmo, a Man of the World", "Apanhei-te cavaquinho", "Mariza, on the stages of the world" and "Portuguese Guitars". He also has experience in making documentaries: "Coimbra, history of a song"; "Macau, Children of the Earth"; "Kora"; "Antigono, an opera without memory" and "It is never midnight Dr. Nobre". The documentary "Kora" participated in several festivals (Portugal, Spain, France, Italy, Brazil, Estonia), having won the prize for Best Documentary at the Cape Verde International Film Festival, created the StoryCuts production company in 2014. Specialized in Video Editing and Post-production services, collaborates with several national producers and television channels.
Since 2007, he has been a professor at the Universidade Lusófona de Lisboa, in subjects related to Film Editing and Video Editing. He is the author of the book "Cinema and Technology: Post-production and Image Transformation" edited by Edições Lusófona University.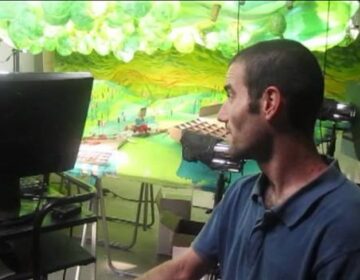 Realizador de cinema de animação.
Professor na Universidade de Évora.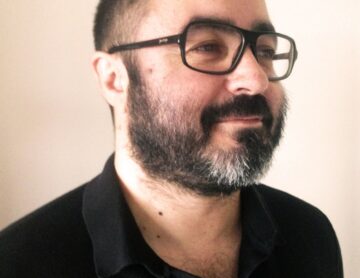 Luís Nogueira is president of the UBI Department of Arts, where he is an Associate Professor. He was director of the degree in Cinema (2008-2015). Teaches or taught Cinematographic Genres, Laboratory of Screenwriting, History of Cinema and Cinema and Other Arts. The relationship between cinema and other arts and the phenomena of intertextuality, intermediary and transmediality are topics of interest.
Author, among others, of the books Laboratório de Guionismo, Géneros Cinematográficos, Planificação e Montagem, Os Cineastas e a sua Arte ou Histórias do Cinema (livroslabcom.ubi.pt).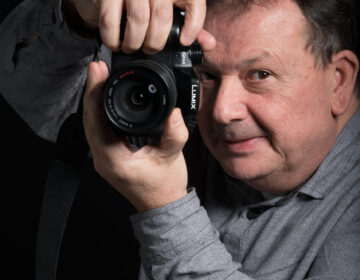 Master in Film Studies since 2014 and currently PhD researcher. Tony Costa is both a professional cinematographer and a teacher at Lusofona University where he is the head of the cinematography department. He was born in Hamilton-Ontario, Canada in 1962 from Portuguese emigrant parents whom have decided to return to Portugal in 1970's. He was back to Canada in the 1980's where he began taking a few
professional courses in the camera department while was working in the Medallion Film Labs in Toronto. He began as an assistant camera in music videos in Toronto just before returning to Portugal where he pursued a career as an assistant camera up to being a cinematographer. His first feature as cinematographer was called «Sem Ela» in 2001. Since 2004 he has been teaching in The Lusofona University in Lisbon combining his professional assignments as cinematographer. He is one of the founders of the Portuguese Academy of cinema and of the Portuguese Society of Cinematographers where he keeps a seat in the board of directors. He was once vice-president of IMAGO 2014-2017 (The European Federation of
Cinematographers) and currently he is the editor of the imago website.
WEBSITE: www.tonycosta.org
IMDB: www.imdb.com/name/nm1915801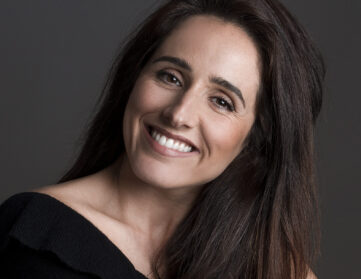 Marta Fernandes, Portuguese actress and singer, has a 20-year career in theater, film and television. She became known by the general public for her role in the children's soap opera "Chiquititas", SIC. She was part of the fixed casts of several television projects ("Crazy Amor", TVI, "Aqui Não Há Quem Viva", SIC, "Os Nosso Dias", RTP).
She has a degree in Theater and has 14 shows in her curriculum in several national companies. In recent years, he has toured with two shows produced by him: "Enfim, Nós", written and directed by Cláudio Gonzaga and "Fado eo Mar que Une", concert show.
João Antero (Organizer and Film Commissioner)
Bernardo Antero (Festival director)
Rita Costa Guerra (Production)
Marta Frazão (Audiovisual)
Margarida Froufe (Secretariat)
Gonçalo Lory Santos (Marketing/sponsorships)
Pedro Costa (Streaming)
Cátia Guerra (Social networks)
Ana Cunha (Social networks)
Communication
and Press Office
The graphic design of the festival and the corporate image is by Rute Muchacho.